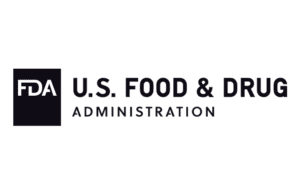 FDA has authorized emergency use of the Jynneos monkeypox vaccine for individuals who face an elevated risk of infection from the virus.
The authorization specifically allows the intradermal use of vaccine from Bavarian Nordic A/S (OMX:BAVA, OTC:BVNRY) in those 18 and older with a high risk of monkeypox infection.
The agency notes that the intradermal administration of the two-dose vaccine allows a fraction of the vaccine to be administered than would be delivered subcutaneously.
Expanding Jynneos monkeypox vaccine availability five-fold
Last week, FDA Commissioner Dr. Robert Califf said the agency was considering this "dose sparing" strategy to allow more people to receive the vaccine.
FDA notes that the EUA will expand the availability of the vaccine by up to five-fold.
In 2019, the agency approved the vaccine to prevent smallpox and monkeypox in adults.
The latest move will bolster the U.S.'s efforts to ramp up monkeypox vaccination efforts, Califf said.
"In recent weeks, the monkeypox virus has continued to spread at a rate that has made it clear our current vaccine supply will not meet the current demand," he said in a statement. "The FDA quickly explored other scientifically appropriate options to facilitate access to the vaccine for all impacted individuals."
Data from a 2015 study underpins strategy
FDA decided to allow the intradermal use of the vaccine after reviewing data from a 2015 clinical study published in Vaccine. It concluded that a lower intradermal dose of modified vaccinia Ankara vaccine was "immunologically non-inferior to the standard subcutaneous dose.
Data from that study indicated that the immune response from the vaccine was similar whether delivered intradermally or subcutaneously.
There may be a cost in terms of side effects, however. When administered intradermally, the vaccine tended to cause more side effects at the injection site but less pain compared to subcutaneous administration.
An article on STAT News noted that the intradermal vaccination strategy may backfire, given questions about the effectiveness of Jynneos in the current monkeypox outbreak. Data suggest that the vaccine can reduce the severity of monkeypox infections but does not prevent infections or transmissions.
There are no data on the effectiveness of the Jynneos or the ACAM2000 vaccines in the current monkeypox outbreak.
---
Filed Under: Infectious Disease
---