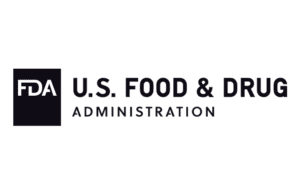 To deal with a worsening mental health crisis in the U.S., the FDA is reportedly considering approving 3,4-methylenedioxymethamphetamine (MDMA) and psilocybin within the next two years, according to a letter from a Substance Abuse and Mental Health Services Administration (SAMHSA) published by The Intercept. 
MDMA could be authorized as a treatment for post-traumatic stress disorder, while psilocybin could be authorized for treating depression. 
Both drugs have received Breakthrough Therapy Designation from the FDA. 
Clinical trial data suggest that MDMA and psilocybin, when paired with psychotherapy, can offer substantial therapeutic value to many patients. 
"SAMHSA agrees that too many Americans are suffering from mental health and substance use issues, which have been exacerbated by the ongoing COVID-19 pandemic, and that we must explore the potential of psychedelic-assisted therapies to address this crisis," wrote Assistant Secretary for Mental Health and Substance Use Miriam E. Delphin-Rittmon in a letter. "SAMHSA also agrees that the use of psychedelic medicines will require a broad-spectrum interdisciplinary stakeholder approach to effectively tackle the complexity of issues that stakeholders anticipate will arise with their introduction," Delphin-Rittmon continued in a letter to Representative Madeleine Dean (D-PA). 
SAMHSA is considering creating a federal task force to monitor the "numerous complex issues" associated with psilocybin and MDMA therapies. 
One factor helping drive the legitimization of psychedelic-assisted therapy is the volume of PTSD cases and the shortage of effective treatments for treating that disorder. 
While a number of companies are developing psychedelic therapies, including Atai Life Sciences (Nasdaq: ATAI) and Compasss Pathways (Nasdaq: CMPS), Big Pharma companies are largely disinterested in the compounds, which remain illegal.
---
Filed Under: Drug Discovery and Development, Psychiatric/psychotropic drugs
---