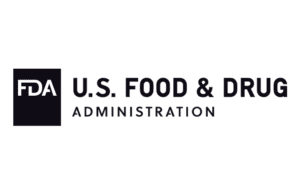 The FDA announced that it encourages companies to develop nonprescription naloxone drugs to help reduce opioid overdoses.
Certain naloxone hydrochloride drug products may be "approvable as safe and effective for nonprescription use," the agency explained in a draft Federal Register notice, Safety and Effectiveness of Certain Naloxone Hydrochloride Drug Products for Nonprescription Use.
FDA has reached a preliminary opinion that the drug has the potential to be safe and effective when used in an unsupervised nonprescription setting at a dose of up 4 mg as a nasal spray and up to 2 mg when used in an intramuscular or subcutaneous autoinjector.
"Today's action supports our efforts to combat the opioid overdose crisis by helping expand access to naloxone," said FDA Commissioner Dr. Robert M. Califf, in a news release. "The agency will keep overdose prevention and reduction in substance use disorders as a key priority and area of intense strategic focus for action as rapidly as possible."
In the document, the agency stressed that its Federal Register notice would not mandate "an immediately effective switch to nonprescription/over-the-counter (OTC) availability for naloxone."
The agency plans on finalizing the Federal Register notice on November 16.
Roughly 2.1 million people in the U.S. have opioid use disorder.
FDA first approved naloxone for opioid use disorder treatment in 1971. Use of the drug began to expand in 1996 when kits began to appear intended for non-medical professionals.
In 2014, FDA approved Evzio (naloxone hydrochloride injection) as an emergency auto-injector for known or suspected opioid overdose.
Overdose deaths have surged in the U.S. during the pandemic. In 2021, there were 107,622 overdose deaths — almost 15% higher than a year earlier, according to CDC.
CDC estimates that 80,816 of the overdose deaths in 2021 involved opioids. That is almost twice as many as the corresponding figure from 2017.
Naloxone is also used in a prescription setting in conjunction with buprenorphine in opioid replacement, maintenance or substitution therapy.
---
Filed Under: Drug Discovery and Development
---