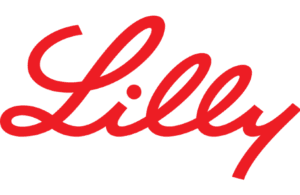 FDA has authorized bebtelovimab, a monoclonal antibody from Eli Lilly and Company (NYSE:LLY), for certain high-risk patients with COVID-19.
The emergency use authorization (EUA) for the antibody covers the treatment of mild-to-moderate COVID-19 in individuals at least 12 years of age who weigh at least 40 kg (about 88 pounds). The EUA is constrained to individuals who are not good candidates for existing approved or authorized alternative COVID-19 therapies.
The authorization covers a single 175-mg intravenous dose of bebtelovimab is 175 mg administered over at least 30 seconds.
Lilly began developing bebtelovimab early in 2021 and confirmed its potency against omicron in pseudovirus and authentic virus testing.
The broadly neutralizing antibody "could be used to fight a highly mutated variant, should one emerge," said Dr. Daniel Skovronsky, Lilly's chief scientific and medical officer and president of Lilly Research Laboratories, in a statement.
"This authorization is an important step in meeting the need for more tools to treat patients as new variants of the virus continue to emerge," said Dr. Patrizia Cavazzoni, director of the FDA's Center for Drug Evaluation and Research.
In authorizing the antibody, FDA reviewed data from the Phase 2 BLAZE-4 trial (NCT04634409), treatment arms 9–14. That study compared a 175-mg dose alone or together with 700 mg bamlanivimab and 1,400 mg of etesevimab.
The FDA recently recommended constraining the use of the bamlanivimab and etesevimab cocktail owing to their diminished potency against omicron.
Lilly recently agreed to supply up to 600,000 doses of the antibody to the U.S. government, pending FDA authorization.
---
Filed Under: Infectious Disease
---