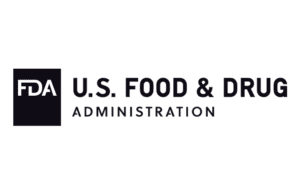 Acting FDA Commissioner Dr. Janet Woodcock is responding to criticism about the agency's controversial decision a month ago to approve aducanumab, Biogen's and Eisai's Alzheimer's drug.
In a letter to Principal Deputy Inspector General Christi Grimm, Woodcock called for an independent investigation into the contacts between Biogen and FDA during the approval process. Biden has nominated Grimm to be inspector general. Grimm has served as the acting HHS inspector general since early 2020.
Woodcock stressed in the letter to Grimm that she has "tremendous confidence in the integrity of the staff and leadership of the Center for Drug Evaluation and Research involved in the aducanumab review and their commitment to unbiased and science-based decision-making."
Yesterday, Biogen announced that the agency had limited its prescribing recommendations for the drug to a subset of Alzheimer's patients. The agency had initially indicated it for all Alzheimer's patients despite clinical trials that focused on patients with milder forms of the disease.
Last month, three members of an FDA advisory committee assigned to aducanumb resigned after the agency approved aducanumab despite a near unanimous vote counseling against approval.
The American Geriatrics Society wrote a letter to Woodcock dated June 2 stating that approval of aducanumab was "premature." The Society for Post-Acute and Long-Term Care Medicine reached similar conclusions in late June.
STAT had reported that FDA officials worked closely with Biogen executives in the approval process, which reportedly included undocumented meetings with staff from both organizations.
Biogen has committed to be transparent regarding potential investigations related to aducanumab. "We will, of course, cooperate with any inquiry in connection with a possible review of the regulatory process," said a company spokesperson vial email.
In a letter to HHS, the nonprofit watchdog group Public Citizen has asked for the resignation of Woodcock and two other FDA officials following its aducanumab approval.
Today, Biogen's stock dropped 2.95% to $358.16. That is still well above the prior 2021 levels, however. For much of the first half of the year, it had been hovering around $270.
---
Filed Under: Drug Discovery, Neurological Disease
---