Welcome to Drug Discovery Spotlight, where we've rounded up this week's top news, trending headlines, and all-around interesting reads.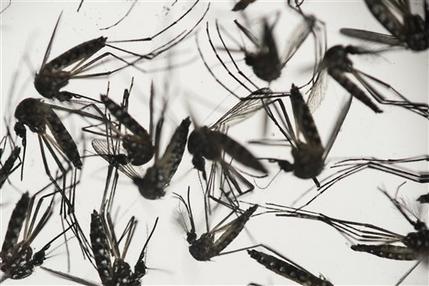 ​Zika Virus 'Spreading Explosively' in Americas, WHO Says
The global concern continues, with the World Health Organization saying on Thursday that the disease — which causes microcephaly, a rare condition in which infants are born with abnormally small heads and damaged brains — is "spreading explosively" in the Americas and that by the end of the year as many as four million people could be infected. "The level of alarm is extremely high," said Dr. Margaret Chan, the WHO's director general, in a speech in Geneva. There will be an emergency meeting on Monday to decide whether to declare a public health emergency.
The U.S. Government Says Patients at Theranos Lab Are in 'Immediate Jeopardy'
The controversy with Theranos Lab's blood testing has escalated: a letter, dated January 25 and sent by the Center for Medicare & Medicaid Services (CMS), says the lab's practices "pose immediate jeopardy to patient health and safety" and is giving the startup ten days to fix the issue. The "immediate jeopardy" designation is given when a lab doesn't comply with the standards mandated by the Department of Health and Human Safety, according to the CMS. Read the letter here.
Panel Calls for Depression Screenings During and After Pregnancy
Midweek, the United States Preventive Services Task Force issued a recommendation that women should be screened for depression during pregnancy and after giving birth. This was the first time the task force has recommended screening for maternal mental illness, notes The New York Times. There has recently been new evidence that maternal mental illness is more common than previously thought.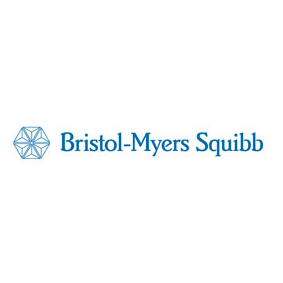 Bristol-Myers Immunotherapies Soar, But Eliquis Haul Tops the Charts
Bristol-Myers Squibb, notes FiercePharma, received standout marks in the immuno-oncology space, primarily due to its approvals of Opdivo and Keytruda. In Q4, the company pulled in $4.29 billion, topping a consensus estimate of $4.15 billion and raising its tally by 1 percent over last year's Q4. CEO Giovanni Caforio told investors that Bristol was "very pleased with the performance" of Opdivo "and particularly the acceleration" it displayed in Q4.
Fight to Lower Drug Prices Forces Some to Switch Medication
The NPR article illustrates an all-too-common problem: pharmacy benefit manager Express Scripts and its rivals CVS/Caremark and OptumRX are "trying to spark price wars among drugmakers by refusing to pay for some brand-name medications unless they get a big discount." The result? Consumers are being forced to change medications, even if the new brand doesn't work as effectively for them.
Drug Shortages Forcing Hard Decisions on Rationing Treatments
The New York Times article elaborates on how in recent years, drug shortages — anesthetics, painkillers, antibiotics, cancer treatments — have become the norm and how the rationing of these drugs that results are largely being hidden from patients and the public. In an operating room at the Cleveland Clinic, one surgeon says about a drug once considered standard treatment and no longer given to patients, "The patient is asleep. The family never knows about it." Read more.
The Neurologist Who Hacked His Brain—And Almost Lost His Mind
Phil Kennedy undergoes brain surgery in June 2014 that lasted 11 and a half hours. The 66-year-old had nothing wrong with him, no medical need for the surgery. But the neurologist who had made headlines in the late 1990s for implanting several wire electrodes in the brain of a paralyzed man and then teaching him to control a computer cursor with his mind was intent on advancing his project of "digitizing a person's thoughts." So next, he would tap into a healthy brain — his own. But while Kennedy could still utter syllables and some words, he "seemed to have lost the glue that bound them into phrases and sentences. When Kennedy grabbed a pen and tried to write a message, it came out as random letters scrawled on a page." What follows is a foray into precisely how complicated human speech is and what Kennedy hoped to achieve with his second surgery, this time to have a power coil and radio transceiver connected to wires protruding from his brain. Read the in-depth Wired article here.
---
Filed Under: Drug Discovery
---