This week's Alzheimer's Association International Conference (AAIC) in Washington, D.C. delivered highly anticipated data, but not all lived up to the expectation of researchers and investors. Read about this news and more.
New Data on Lilly, Biogen Alzheimer's Drugs Show Mixed Results
Lilly's experimental drug, solanezumab, failed to present the desired effect of ridding the brain of amyloid plaques, but the company said it saw an effect in slowing down Alzheimer's disease in its earliest stages. Meanwhile, Biogen's aducanumab fell short of its desired expectation: that its 6 mg dose would provide the right combination of effectiveness, with less of a brain-swelling side effect seen with other doses.
HIV discoverer: 'To develop a cure is almost impossible'
So says the woman who co-discovered HIV in 1983, and won a Nobel Prize for her work. French scientist Francoise Barre-Sinoussi, who will retire next month from her lab, spoke with CNN at this week's International AIDS Society Conference, in Vancouver, about activism, the future of HIV and why there's still no cure.
Allergan Is Using Emojis to Target Millennial Women
Forbes staff writer Sarah Hedgecock discusses Allergan's recent campaign, #ActuallySheCan. Hedgecock says the campaign, which aims to use hashtags and emojis to engage women about birth control, "feels clumsy." She speaks with Allergan executives Bill Meury and Herm Cukier for their takes on the new campaign.
​Drugmakers like Gilead, Mylan and Novo — not Big Pharma — are job creators
FiercePharma's Eric Palmer reports on Big Pharma's employment numbers versus the 'midtier players,' who've added a substantial number of jobs last year. For instance, Bayer added 5,700 employees last year, while Baxter and Mylan added 5,000 each, according to a new report from EPVantage of EvaluatePharma.
Europe Approves Amgen's First-In-Class Cholesterol Drug
Amgen received European approval for its first-of-a-kind cholesterol drug, Repatha, which lowers levels of the artery-clogging substance more than other prescribed drugs. The decision offers a new option for patients at risk for heart disease, in a landscape where statins have been the standard treatment for over 20 years.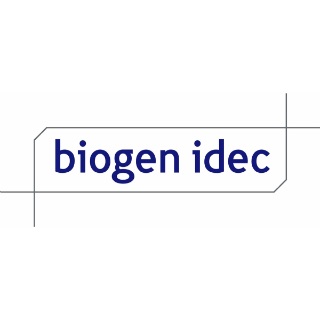 ​Biogen Slashes 2015 Forecast as MS Drug Sales Disappoint
Sales of Biogen's roster of multiple sclerosis drugs failed to meet analysts' expectation, prompting the company to slash its full-year profit and sales forecast. The company's shares fell 8.6 percent to $352 in trading before the bell on Friday.
---
Filed Under: Drug Discovery
---