The American Society of Clinical Oncology said it would provide a rating scale for cancer drugs, and now it's delivered — and not all the score results are assuring. Pharma's next five years look promising, according to an industry report.
Are Cancer Drugs Becoming Too Costly for Their Effectiveness?
The American Society of Clinical Oncology (ASCO) created a rating scale for cancer drugs (think: treatment benefits, toxicities and costs) called the ASCO Value Framework, published this week in the Journal of Clinical Oncology. For example, a best-selling lung cancer treatment, Alimta, from Eli Lilly — which won a patent ruling in London on Thursday — scored a net health benefit of 0. And how much does a patient pay for this treatment? $9,200 a month. Check out the ASCO Framework.
Patent for Pricey Hepatitis C Drug Sovaldi Rejected in China
The price of Gilead's hepatitis C drug — which has a wholesale cost of $84,000 per person over the course of treatment, or $1,000 per pill — has come under recent scrutiny. In particular, is the argument that people who need Sovaldi living in "middle-income countries," will not receive a fair pricing plan from Gilead. In May, several advocacy groups filed a challenge in seeking to void patents for Sovaldi in China, Brazil, Argentina, Russia and the Ukraine. But this week, China rejected a patent application Gilead submitted for Sovaldi.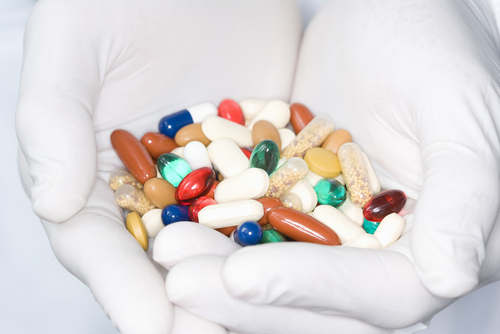 ​Pharma R&D Pipeline Value Jumps 18 Percent to $493 Billion
According to a recent industry report, "World Preview 2015, Outlook to 2020" from market firm, Evaluate, the pharmaceutical industry has a positive outlook: A projected 5 percent increase in global prescription sales over the next five years. Take a look at the report's other key findings.
Peanut Allergy Drug Slated for 2018
A small French biopharmaceutical company has developed a medication, similar to a nicotine patch, to increase allergy sufferers' peanut intolerance. The drug, Viaskin Peanut, received FDA breakthrough therapy designation, and is set to enter Phase 3 trials by the end of this year.
Small, Potentially Significant Link between Heartburn Drugs, Heart Attacks
Stanford University researchers found the heartburn drug class, proton pump inhibitors (PPIs), which includes Prilosec and Prevacid, is associated with a heart attack risk, according to a new study in PLOS One. But this link, small albeit potentially significant, was overblown in the media. In this article, Drug Discovery & Development discusses the preliminary nature of the study, but why it's still important.
---
Filed Under: Drug Discovery
---