New studies of the cancer drug nivolumab (Opdivo), presented this weekend at the European Cancer Congress in Vienna, showed positive results: extending the lives of patients with advanced lung cancer for several months, and treating patients with advanced kidney cancer more effectively than the current standard treatment.
Treating advanced kidney cancer
The immunotherapy drug nivolumab's study was stopped ahead of schedule because it was found that patients receiving the drug were surviving longer than those in a comparison group taking a standard treatment, everolimus (Afinitor).
In the study, published Friday by The New England Journal of Medicine, which included 821 patients with advanced kidney cancer, half received Bristol-Myers Squibb's (BMS) nivolumab, and half everolimus. Of all patients who received nivolumab, a PD-1 immune checkpoint inhibitor, 25 percent responded. On the other hand, only 5 percent responded to everolimus.
With nivolumab, the median survival was 25 months, compared with 19.6 months for everolimus. Patients taking nivolumab were also more likely to have lasting responses and fewer side effects like fatigue and nausea.
An editorial in the journal said nivolumab's benefit was "unequivocal," and that the drug's improved survival established "new efficacy benchmarks" for treating people with advanced kidney disease, reports The New York Times. That said, there are limitations: Only 20 percent to 25 percent of patients respond to the drug — only those patients who express the PD-1 biomarker — and it's not possible to predict which patients will respond.
Another downside is the drug's expense: a year's treatment with nivolumab can cost $150,000.
Nivolumab is approved by the Food and Drug Administration to treat metastatic melanoma and lung cancer. The FDA has given nivolumab "breakthrough designation" for advanced kidney cancer.
Read more: Bristol-Myers Gets Positive EMA Opinion for Immunotherapy Drug, Opdivo
About 61,560 new cases of kidney cancer, and 14,080 deaths, are expected in the U.S. in 2015, according to the American Cancer Society.
Toni K. Choueiri, M.D., an oncologist at the Dana-Farber Cancer Institute in Boston who had a role in the study told The New York Times, "Maybe [nivolumab's] not curative, but patients will likely live longer and be around for their families and have more options, with the goal always, of course, the cure. Maybe the goal for now is to keep people around long enough to find the cure."
Treating advanced lung cancer
In a head-to-head comparison, patients with advanced non-squamous, non-small cell lung cancer, treated with nivolumab lived an average of 12.2 months, while patients treated with the chemotherapy drug docetaxel lived an average of 9.4 months, finds a Phase 3 study, published in the New England Journal of Medicine.
At one year after treatment, 51 percent of the 292 patients treated with nivolumab, a PD-1 immune checkpoint inhibitor, survived, compared with 39 percent of the 290 patients treated with docetaxel. At 18 months, survival was 39 percent among those treated with nivolumab and 23 percent among patients treated with docetaxel, the study found.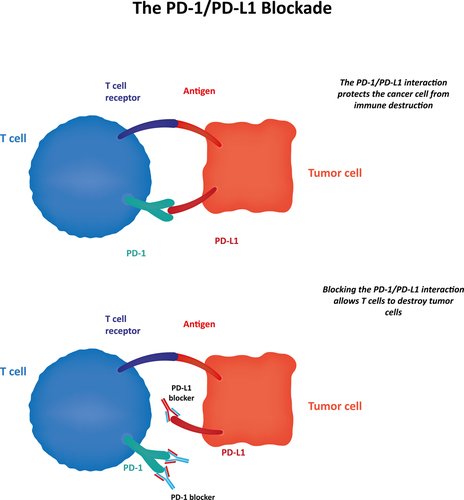 Just like with the study of patients with advanced kidney cancer, nivolumab was most effective for patients who express the PD-1 biomarker.
Both drugs had the same number of side effects, but nivolumab caused fewer serious side effects, the study authors reported. Ten percent of patients treated with nivolumab had serious side effects, compared with 54 percent of patients treated with docetaxel, according to the study. Lead researcher Hossein Borghaei, M.D., chief of thoracic medical oncology at Fox Chase Cancer Center in Philadelphia said serious side effects included thyroid problems, severe diarrhea and inflammation in the lungs.
The American Cancer Society estimates that in the U.S. in 2015 there will be 221,200 new cases of lung cancer, and 158,040 deaths.
---
Filed Under: Drug Discovery
---