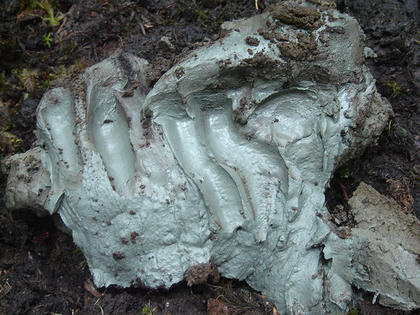 A rare mineral clay named Kisolite found in Vancouver, Canada's aboriginal territories has demonstrated potential for combatting a variety of drug-resistant pathogens. The Heiltsuk First Nation people have used this material to treat a swath of maladies like ulcerative colitis, arthritis, and skin irritation.
Scientists from the University of British Columbia (UBC) tested the compound against ESKAPE pathogens, which are bacterial strains that lead to a large amount of U.S. hospital infections and have been very difficult to treat, according to the college's press release.
Staphylococcus aureus (MRSA) and Klebsiella bacteria, which can lead to pneumonia and meningitis, are members of the ESKAPE microbial family.
The team performed in vitro tests by submerging the clay in water. It was able to kill 16 strains of these bacteria including samples found at Vancouver General Hospital and St. Paul's Hospital.
UBC microbiologist Julian Davies told the National Post there were no reports of toxic side effects from human use of the clay.
Davies told the publication, " The anti-bacterial properties would be extracted from the mud and would likely be either injected into…[a test subject]…, or administered through a patch," but more research needs to be done to analyze how the bacteria is destroyed by the clay before moving onto more detailed clinical and animal trials. 
Davies and researcher Shekooh Behroozian are co-authors of this research. Their findings were published in the journal mBio on January 26. 
---
Filed Under: Drug Discovery
---