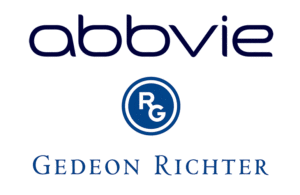 The schizophrenia and bipolar drug cariprazine (Vraylar) fared well as an adjunctive therapy in a Phase 3 3111-301-001 study involving patients with major depressive disorder (MDD).
AbbVie (NYSE:ABBV) is aiming to win a new FDA indication for the drug as an adjunctive treatment of MDD by the end of the year.
According to MedPage Today, 44% of patients in the 1.5-mg arm had at least a 50% reduction in the Montgomery-Åsberg Depression Rating Scale (MADRS) score by week 2 of treatment.
The company did not divulge significant data in a news release, stating that patients receiving a 1.5 mg/day dose of the drug met the primary endpoint of statistically significant improvement based on the MADRS at week six compared to placebo. Patients receiving 3.0 mg/day per day had an improved MADRS total score, but the results were not statistically significant.
Patients in the 1.5 mg group also saw improvements in their scores on the Hamilton Depression Rating Scale and Hamilton Rating Scale for Anxiety.
The MDD patients in the study had an inadequate response to ongoing antidepressant therapy.
AbbVie noted that it would present the full results on May 24 at the American Psychiatric Association (APA) Annual Meeting in New Orleans.
The company has filed a supplemental New Drug Application (sNDA) for the drug with data from two positive registration-enabling studies, including Study 3111-301-001.
AbbVie is developing the drug in collaboration with Budapest, Hungary–based Gedeon Richter Plc.
To date, more than 8,000 patients globally have received cariprazine in more than 20 clinical studies involving a spectrum of psychiatric disorders.
---
Filed Under: clinical trials, Drug Discovery, Psychiatric/psychotropic drugs
---