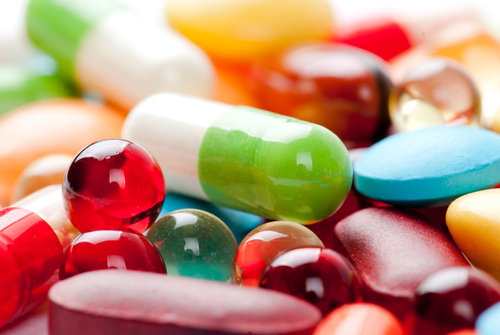 Patients with multiple sclerosis (MS) may benefit from an over-the-counter allergy drug, clemastine fumarate, to help repair eye nerve damage.
On Tuesday, University of California, San Francisco's Multiple Sclerosis Center released mid-stage trial data that focused on 50 MS patients experiencing mild disability and prolonged inflammation of an ocular nerve that transmits information between the eye and brain, according to Bloomberg.
The researchers administered clemastine and placebos to patients on a randomized basis for a three-month period. The placebo group then received clemastine during the last two months of the trial.
Results showed clemastine lowered the time it took for patients to transfer signals from the retina to the brain by 1.9 milliseconds per eye, signaling a statistically significant difference when compared with volunteers taking placebo, wrote Bloomberg. An increase in fatigue was noticed, but it wasn't enough to cause these patients to leave the trial.
Lead study author Dr. Ari Green from UCSF said in statement, "Findings are preliminary, but this study provides a framework for future MS repair studies and will hopefully herald discoveries that will enhance the brain's innate capacity for repair."
Next steps include testing clemastine out on larger patient populations before physicians can appropriately prescribe this medication.
The researchers will present their findings next week at the American Academy of Neurology's annual meeting in Vancouver. 
R&D 100 AWARD ENTRIES NOW OPEN:
Establish your company as a technology leader! For more than 50 years, the R&D 100 Awards have showcased new products of technological significance. You can join this exclusive community!  Learn more.
---
Filed Under: Drug Discovery
---